Excitement! Togetherness! Advocacy!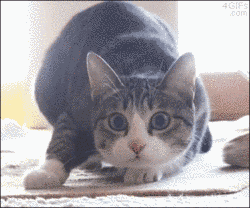 I'm thrilled to announce that I'll be hosting the inaugural meeting of Intercountry Adoptee Voices (ICAV USA). ICAV has branches around the world and this will be the first USA chapter to open.
to push for better pre and post adoption supports by our governments who facilitated our adoptions; to ensure those of us already adopted, have improved options to enhance the possibility of better outcomes, throughout our life long journey.
If you or another adult intercountry adoptee (ICA) is interested in attending, please comment below or send me a message.
ICAV USA Meeting Information
LOCATION: Qdoba Cherry Hill
TIME: 7 – 8:30 PM (please arrive promptly)
DATE:  June 20, 2018
NOTE: If you're too far from Jersey/Philly but want to join, please sign up anyway for information. If there's enough interest, I'll consider hosting a virtual meetup. Thanks!
And PLEASE SHARE THIS POST so folks can get more info. Thanks!